Green recovery in herefordshire - Tuesday 29th March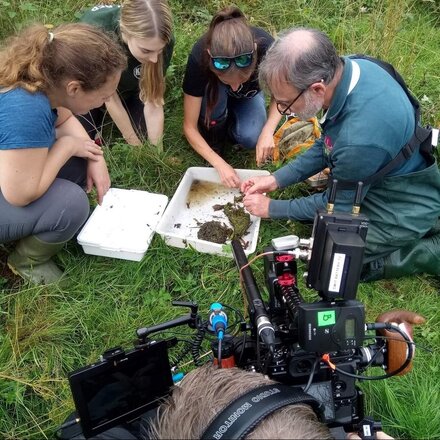 Green Recovery in Herefordshire -
talk by Herefordshire Wildlife Trust
Tuesday 29th March
3-5pm
£5 per ticket – with cream tea
Meet project coordinators Sarah King and Sam Price to hear more about these exciting new projects in and around Herefordshire.
Team Wilder
Helping wildlife, gardening in a wildlife friendly way, rewilding our verges and making space for nature. But how do you get started? Team Wilder aims to see 1 in 4 people taking action for nature whether in your own garden, with a local community group or at your church or school. The Team Wilder project will bring together groups from across the county to support one another and share expertise and knowledge to make Herefordshire a wilder place.
Wilder Herefordshire
Herefordshire is home to some amazing habitats but many of these are in a poor state of health. Our Nature Recovery Network office Sam Price will be leading a project to survey Local Wildlife Sites so that they can be improved for wildlife and better protected in the future.
The Trust are always looking for volunteers to give them a helping hand to make Herefordshire nature flourish.
To book visit: £5 per ticket to include cream tea!
www.radwaybridgegardencentre.com
Find us at: Whitestone, Hereford, HR1 3RX
Telephone: 01432 850009
Date: