Weekend Drop in Plant Sessions with Chris Whitelock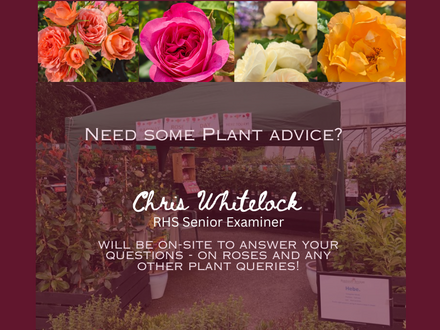 PLANT CARE, WITH A FOCUS ON ROSES
With Chris Whitelock
Saturday July 22nd & Sunday July 23rd
All Day
Chris Whitelock has been passionate about horticulture since he was a schoolboy.
Learning the foundations on the family nursery, he now works with the RHS as a Senior Examiner.
As our Resident Plant Expert he will on hand to offer
his expertise, answering all those niggling plant care questions!
A FREE event
Bring your questions and your plants.
Clear phone images are perfect for easy diagnosis!
www.radwaybridgegardencentre.com
Find us at: Whitestone, Hereford, HR1 3RX
Telephone: 01432 850009
Dates: and