Orchid Day - Sunday 18th February 2024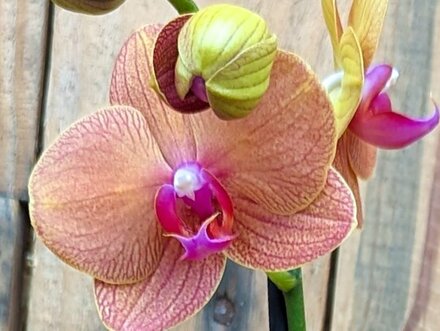 Sun 18th Feb 2024 - 10:30 to 16:00
With their unmistakable symmetry, sherbet shades and architectural beauty it is no wonder the orchid is such a popular houseplant.Join us for for a day of orchid care with Chris Channon, retired professional orchid grower and an RHS gold medallist.
Talks - 11:00 and 14:00
Lasting around forty minutes, Chris will give guidance on
What is the best position for you orchid in your home.
The traits to look for when buying an orchid.
How to encourage re-flowering.
This will be followed by a QnA session, with expert advice given to in all things Orchidaceae.
Chris will also be on hand to give your orchid a 'health-check', and give a personal orchid care plan.
Plus a demonstration of how to re-pot your orchid and, on the day, a re-potting service at £3.00 per orchid or FREE with the purchase of a new pot and a bag of Orchid Focus Repotting Mix.
The talks are FREE but booking is advised to ensure your seat.
Radway Bridge Garden Centre
Whitestone, Hereford, HR1 3RX
Telephone: 01432 850 009
Date: