Garden Talk with Chris Whitelock: Trees and Fruit Trees - Thursday 31st August, 2023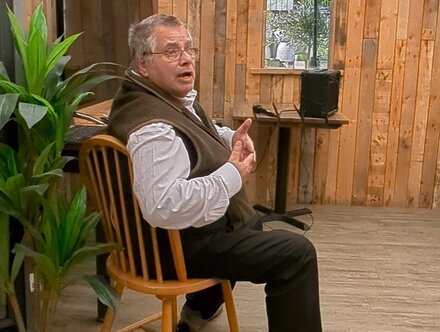 Thursday 31st August, 2023 - 15.30 to 17.00
Chris Whitelock, resident garden expert here at Radway Bridge Garden Centre will be on hand to explain all you need to know about Trees and Fruit Trees.
Join Chris to learn from an RHS Senior Verifier some valuable tips and advice for caring for your trees.
Including
- What to look for when sourcing a specimen.
- Where best to site and how to plant your trees.
- How to avoid and deal with species specific pests and diseases.
- How to prune and care for your Top and Fruit Trees.
After a forty minute presentation, Chris will take Q and A's from the floor and will be on hand to give one-to-one advice on specific plant care problems.
Always popular, places are limited so early booking advised.
Date: