Garden Talk with Chris Whitelock: Pruning Without Guilt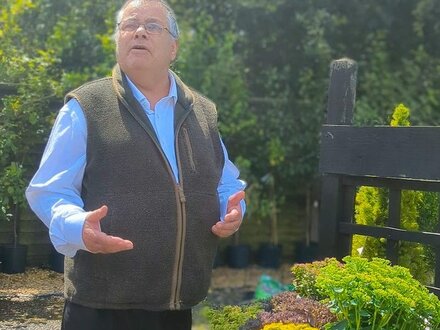 Thursday 21st September, 2023 - 15.00 to 17.00
In this, the third of our highly successful series of free talks, Chris Whitelock will be imparting his encyclopaedic knowledge on the topic of pruning!
Resident Garden Expert Chris Whitelock has horticulture flowing through his DNA. Growing up on his parents' nursery, he went on to Reading University to study horticulture and, after a lifetime of plant experience, is an RHS senior verifier.
Pruning is necessary for any gardening but can induce anxiety and possible guilt without clear guidance.
Chris will be looking at pruning of trees, shrubs and climbers. The when, how and how hard! He will also impart invaluable information on what to do if things go wrong.
The forty-five-minute illustrated talk will be followed by a Q and A session where attendees can bring their gardening dilemmas to the expert!
Due to popular demand our onsite Mulberry Cafe is again offering the 'hot drink and fresh bake' for £5.
This offer will be available before the talk begins: an arrival time of 2.30 onwards is recommended.
Last month's event was oversubscribed.: early booking is recommended to ensure your place.
Date: