Franchises
A visit to Radway Bridge Garden Centre offers much more than a plant nursery.
In addition to a vast stock of quality plants and a range of lifestyle products and gifts, our on-site independent retailers deliver a range of services and products to enhance your shopping experience.
Hereford's only fireworks specialist, Niteforce creates unique displays for corporate events and special occasions. With almost 3 decades of experience Niteforce are the providers of choice for firework displays from wedding to special events, product launches to anniversaries and of course, Bonfire Nights.

Opening Hours
Main Season - October, November December - Open 9am til late
Open By Appointment out of main season.
Living Landscapes has been providing bespoke hard landscaping solutions since 1989. Skilled in all aspects of private and corporate landscaping from construction and maintenance they have the breadth
of knowledge necessary for major work.
Opening Hours
Fri - 9.00am to 4.30pm
By Arrangement, out of hours.
The Pet Shed
The Pet Shed has been supplying Herefordshire and The Marches with pet care products for X years. With an extensive range of products for your pet, whether it be a dog, cat, ferret, or fish, we have it covered. From bedding to treats, from cages to collars, leads and harnesses. We also offer a delivery service in the Herefordshire and Gloucestershire areas.
Opening Hours
Mon to Sat - 9.00am to 4.30pm
Sun - 10.30 am to 4.00 pm
The Watershed
The one-stop shop for landscape materials, water gardening and aquatics, the Watershed has been onsite at Radway Bridge Garden Centre since 2010. Their aquatics sections stock everything needed to create and maintain a garden pond. They also supply a wide range of landscaping materials, from paving, gravels and aggregates to greenhouses, sheds and garden buildings.
Opening Hours
Fri - 9.00am to 4.30pm
Sun - 10.30 am to 4.00 pm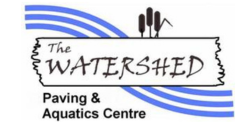 An exciting unique shopping experience based in the heart of the Herefordshire Countryside selling an inspiring collection of Antiques, Furniture and Decorative items to combine style, quality, character and charm.

Opening hours are Monday-Friday 11-4pm, Saturday 11-4pm, Sunday 11-4pm. Come and browse at your leisure.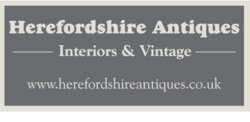 For over 40 years Everhot has led the way in innovative, energy efficient, heat storage cooker design now integrated into our unique stoves and heaters. At their showroom here at Radway Bridge Garden Centre you can see a range of their most popular cooking and heating solutions.