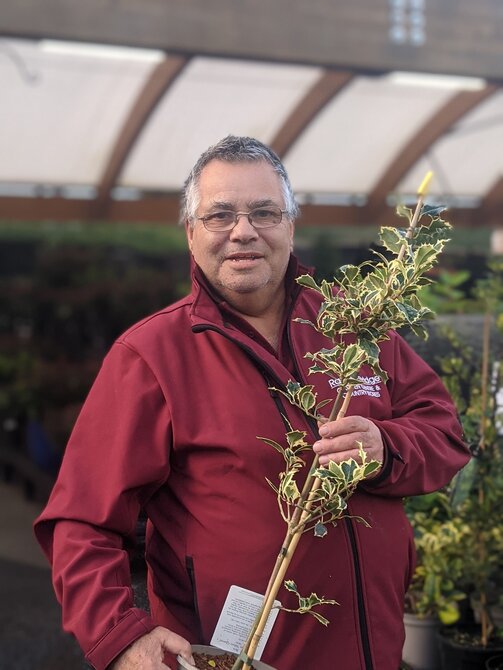 Beat the Chill
As winter threatens our cherished plants, it pays to be prepared.
A sudden cold snap can create havoc in our gardens and evergreens and potted plants are particularly prone to winter damage. Plants that come from warmer countries such as Australia can be killed outright by severe frosts. Evergreen shrubs can be killed by desiccation of their foliage by dry easterly winds, and they may not be able to draw water from the soil if it is frozen. Horticultural fleece is a great way of protecting tender pants from cold weather by providing a couple of degrees of frost protection and well as reducing wind damage.

Avoid cutting back perennials such as Penstemons that like a little winter protection, the growth may look untidy, but it will help to protect the plant from the cold. Once the worst of winter is over, the plants cut be tidied up without fear of winter damage.

Plant pots

can be protected in severe weather using

fleece jackets

that fit directly over the pot. Remove the jackets in milder weather to allow the plant to breathe and reduce the humidity around it. If possible, move outdoor plant pots to an unheated protected area such as a shed or a garage for extra protection in frozen weather and move them back outside when the conditions improve.

Winter gales can cause all sorts of damage to tall shrubs such as Buddleja davidii and tall bush rose varieties such as 'Queen Elizabeth'. Cutting these bushes back by a third will reduce wind damage but do not over prune them in winter.

A generous layer of

bark

mulch will help to protect the roots of border plants from frost damage. The shallow roots of newly planted trees and shrubs may be susceptible to frost damage and a blanket of mulch will act as a natural blanket.
For any questions regarding this months garden tips or for any other enquiries please do not hesitate to get in touch or visit us instore!
www.radwaybridgegardencentre.com
Phone us on 01432 850 009
Radway Bridge Garden Centre & Country Stores
Whitestone
Hereford
HR1 3RX