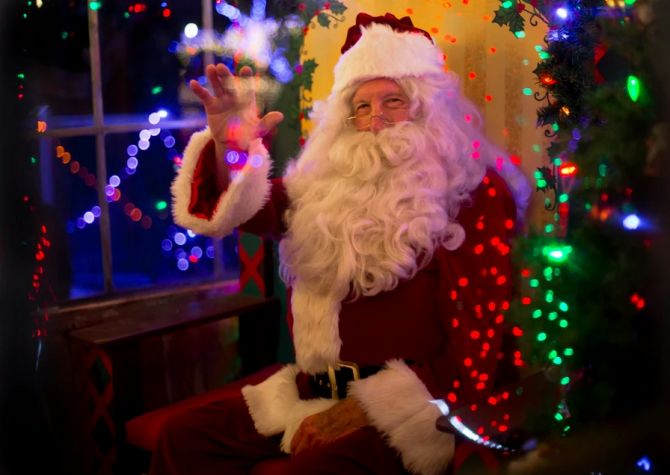 These tips of how to make this Christmas magical are to inspire you to make the most of the festive season, given what a hard year it has been for everyone around the world. Although 2020 may be a different kind of Christmas to what everyone is used to, it is still important to have some festive fun as much as possible and bring the Christmas spirit to your home, family and friends - even if that is via zoom! Here are our tips to help make some magic.
Go big on sparkles to make this Christmas magical
Even if decorating with a lot of sparkle and glitter isn't usually your thing, why not try it this year? Go big with anything that shimmers from sequin clothes to multi-coloured tinsel, glitter spray your own natural decorations and make everything feel like a sparkly winter wonderland. It might seem over the top, but by Christmas day, those sparkles will make things feel all the more magical.
Make this Christmas magical with a Christmas film
There is nothing like a festive film to put you in the mood for Christmas. Forget what's going on in the world, put your feet up, get a warm blanket and a cup of hot chocolate and snuggle in to watch your favourite festive movie. Love Actually is great for the magic of Christmas, The Grinch that Stole Christmas is both fun and festive or why not watch or Miracle on 34th Street for some old fashioned music in the Christmas spirit.
Make this Christmas magical with handmade cards
The magic of Christmas is all about giving, so why not start by getting creative and making your own Christmas cards. It doesn't matter if they are paper or cardboard, the recipient will be thrilled that you put the time and effort into making something special for them. Personalise each one, make each a little different and send your love to friends and family at a distance with the personal touch. Why not add some natural decorations, prints or drawings and get the kids involved as well.
Treat yourself to make this Christmas magical
As you think about gifting others, don't forget to look after yourself. Take some time for self-care and relaxation. Why not gift yourself with something that you've wanted for ages. A new houseplant? That perfect Poinsettia you've had your eye on, or the new Fir Tree for the garden. Christmas is for everyone, after all.
Make this Christmas special and visit Santa
Santa is, of course, still at work this year, so if you have a list, make sure you send it in. Or even better still, visit him and tell him in person what you would love for Christmas!
Visit us in store to feel the magic of Christmas for sparkles to decorate your home with.