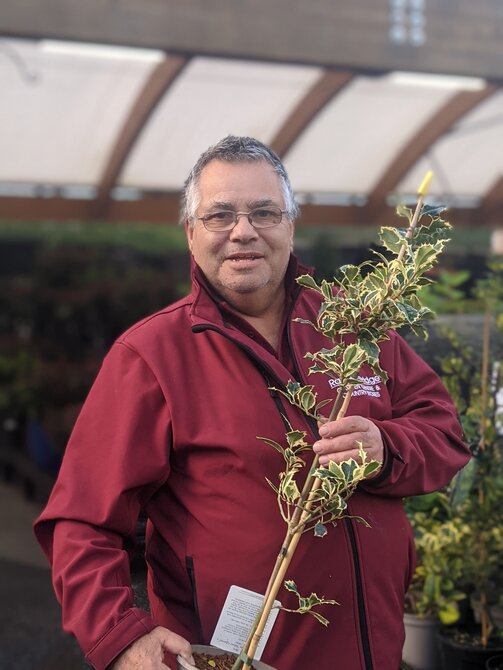 This month marks the first installment of 'Chris' Monthly Garden Tips', a monthly blog that will inform you of all you'll need to know for your garden that month.
With colder and more unsettled weather, there is still a lot to be done in the garden. Clearing leaves and cutting back herbaceous perennials will result in a lot of material that can be converted into valuable compost. The secret of successful composting is to use a wide variety of plant materials and be patient. Really good compost can take over a year to mature before it is ready to dig in as a soil improver or spread over the soil as a mulch. Compost activators such as Garotta can provide the composting bacteria with vital nutrients but patience is still required. If clearing out compost bins. Keep an eye out for any hedgehogs that may be starting to hibernate in the heaps.
Although autumn is not the best time to prune roses and shrubs, very tall specimens can be reduced in height by about a third to reduce wind damage. Make sure you have clean secateurs and give them a sharpen to make your pruning much easier. A diamond steel sharpener is quick and easy to use and gives your secateurs a new lease of life.
November is the time to plant garlic and sow peas for an earlier crop, the pea variety 'Meteor' is excellent for autumn sowing. It is not too late to plant bulbs and most can be planted right up until Christmas provided that the ground is not frozen or waterlogged. Tulips do not mind a late planting and provide welcome impact in spring in planters and borders. A bulb planter can make the job of planting much easier.
Hedges provide security, shelter and privacy as well providing a habitat for wildlife. Bare rooted hedging is available this month as provides a considerable cost saving over container grown plants. Hedge plants can be planted in a single variety or mixed together to make a country hedge effect.
For any questions regarding this months garden tips or for any other enquiries please do not hesitate to get in touch or visit us instore!
www.radwaybridgegardencentre.com
Phone us on 01432 850 009
Radway Bridge Garden Centre & Country Stores
Whitestone
Hereford
HR1 3RX